VoIP Solution for Logistics Industry
Background
Efficient communication plays an important role in the business of transportation and logistics companies. These companies are responsible for keeping office staff, on-the-road workers and customers connected. Flyingvoice VoIP solution is flexible and reliable that can meet their communication requirements and improve customer satisfaction and work efficiency.
Requirements
1. Free and flexible calls between the branches and headquarter.
2. The company's hotline can set up the multi-level IVR to improve customer experiences.
3. IP phones should support rich phone features, such as Phonebook, Speed Dial, Caller ID, Call Recording and Conference Call.
4. IP phones should be automatically provisioned to facilitate the deployment of phones in various branches.
Solution
1. The IP phones in various branches keep interconnection with the headquarter VoIP server network.
2. Employees who need to walk around various office can use Flyingvoice portable IP phone FIP16 to achieve fast roaming with wireless network.
3. Deployed a digital trunk gateway between the VoIP server and PSTN to meet the needs of handling daily high call volumes.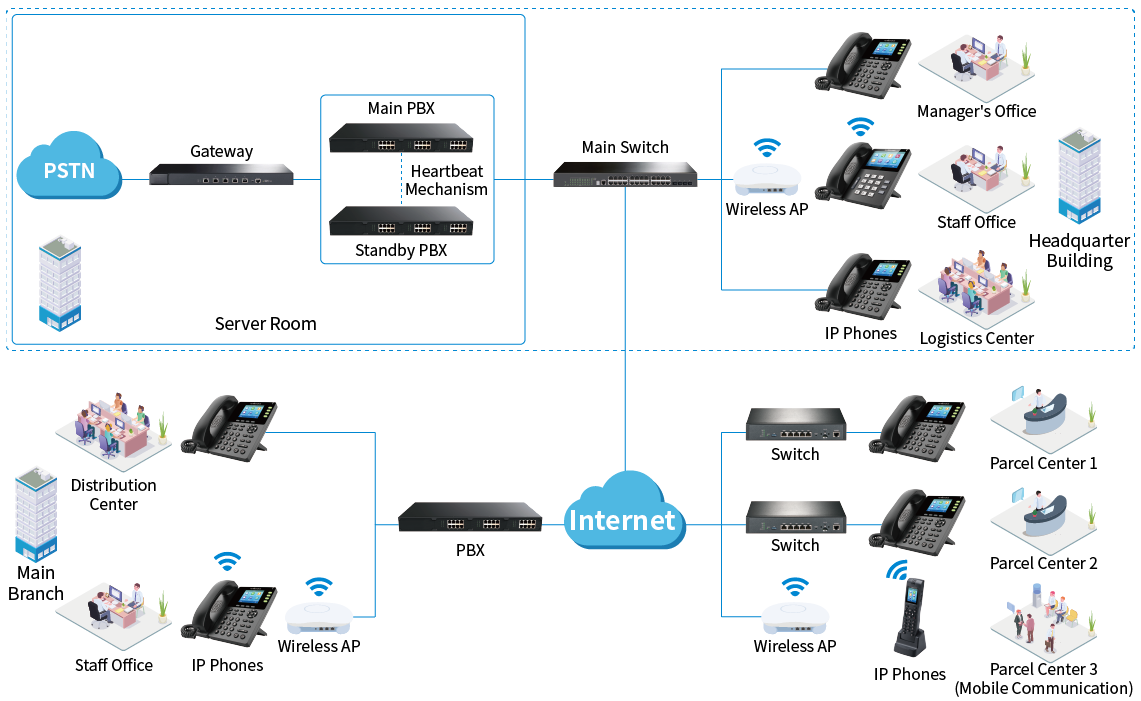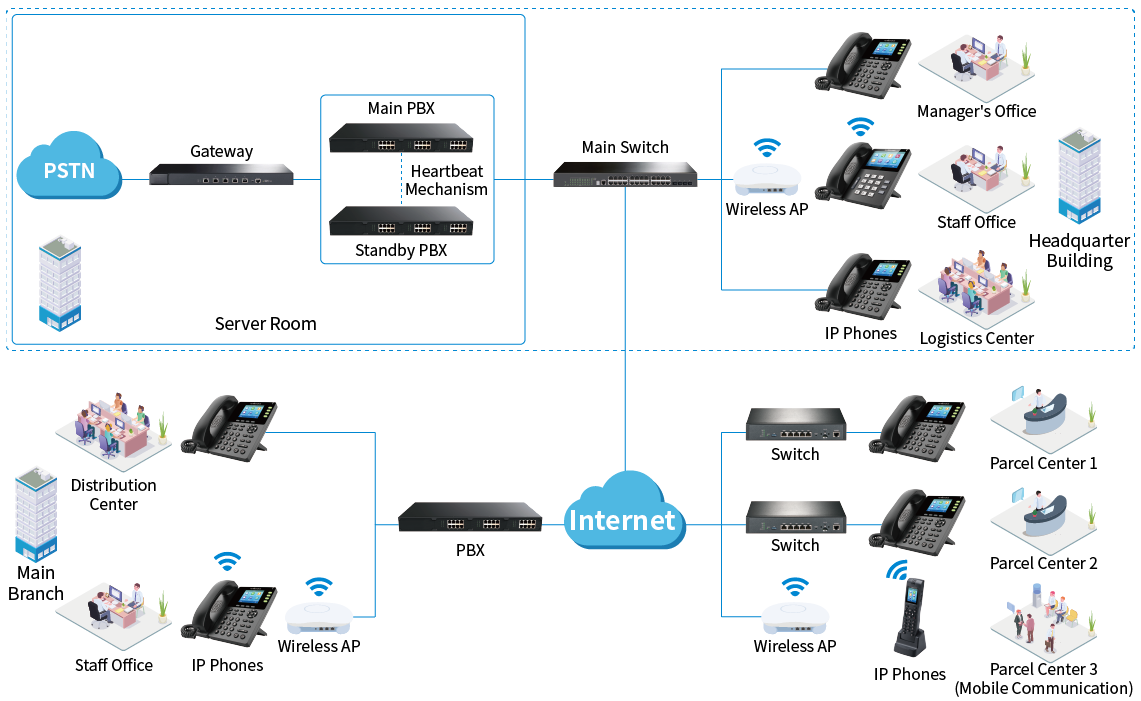 01

Easy Deployment: IP phones support wireless connection and are compatible with the existing network architecture. And the auto-provisioning feature allows users to easily deploy a large number of IP phones.

02

Rich Features: IP phones support rich voice functions to meet logistics companies' communication demands, such as Speed Dial, Call Recording, Call Transfer, Conference Call, etc.

03

Higher Scalability: The company's partners can be added to the same phone system which can facilitate business communication between company staff and partners.

04

Low Cost: All the extensions in the headquarters and branches network can make free calls to each other, reducing communication costs.