VoIP Solution for Finance Companies
Background
In today's competitive marketplace Finance companies need a user-friendly and feature-rich telephone system to increase customer satisfaction. Flyingvoice VoIP solution can help Finance companies enhance their internal & external business communications and benefit from advanced phone system features that are often not available with traditional phone systems.
Requirements
1. The new phone system should be stable and reliable, and compatible with the existing PSTN analog phone system.
2. IP phones should support HD voice and with rich features.
3. Fully upgradable to adapt to the future expansion of the company.
4. Free and flexible calls between the branches and headquarter.
5. 24/7 customer support and personalized greetings and messages are available.
Solution
1. Deployed main VoIP server at headquarter and backup VoIP server at branch, and enabled dual-system hot standby.
2. Each employee was equipped with a Flyingvoice IP phone, and IP phones were registered to VoIP servers.
3. Managed all Flyingvoice IP phones with FACS (Cloud-based Auto-Configuration System).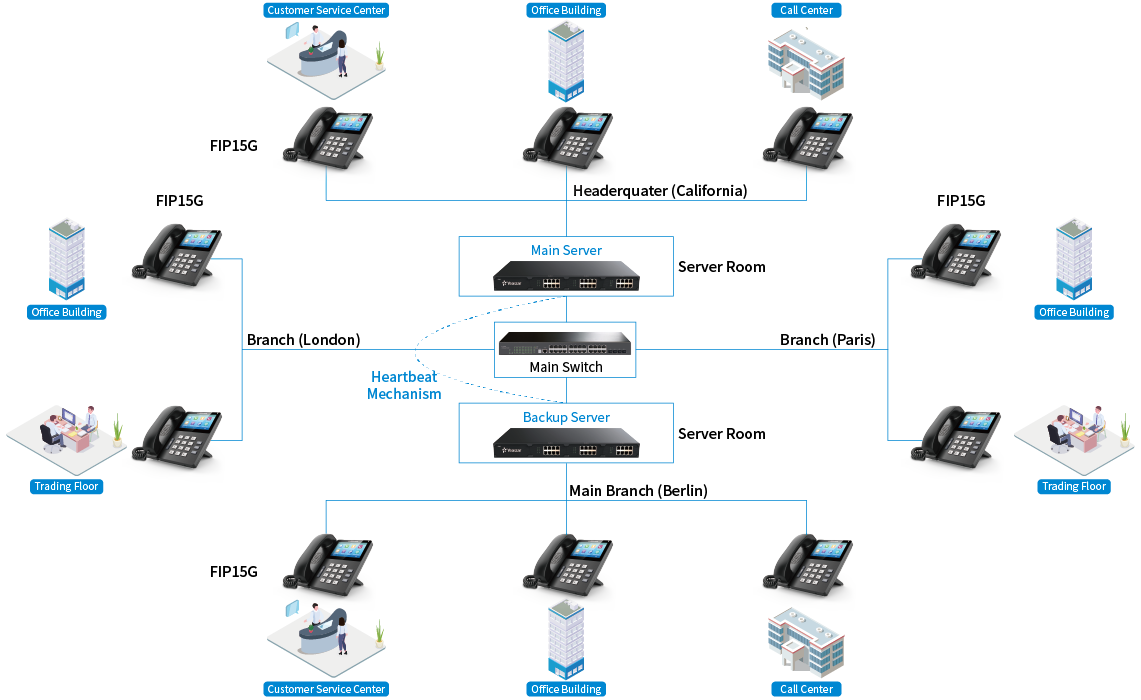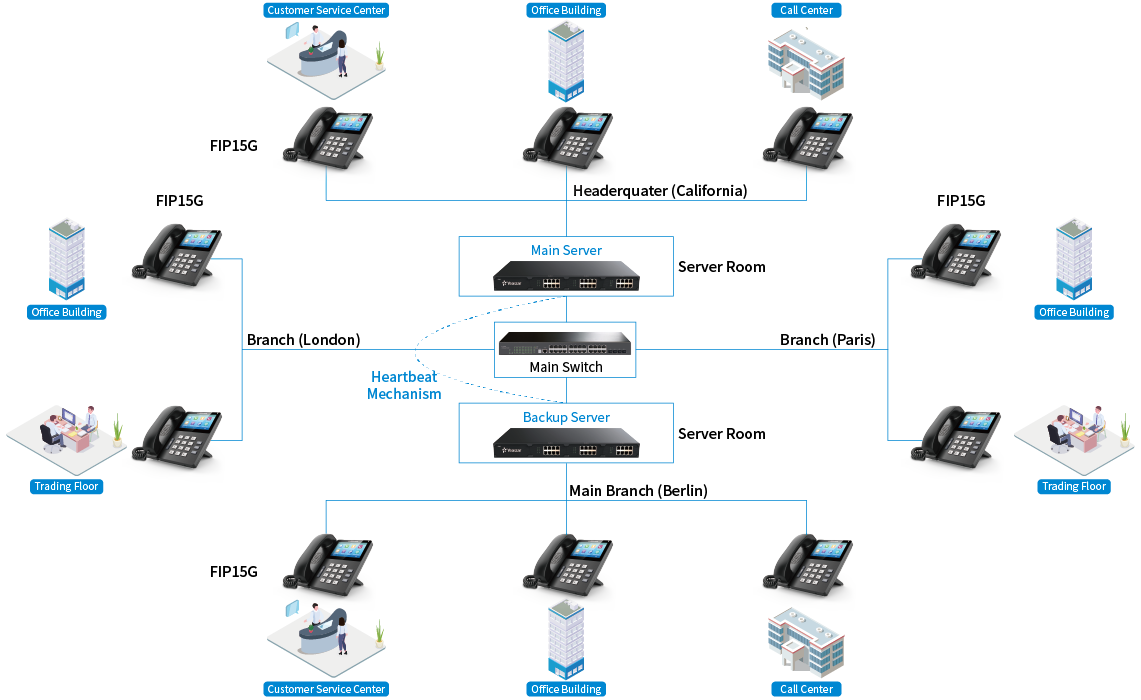 01

All the extensions in the headquarters and branches network can make free calls to each other, reducing communication costs.

02

IP phone supports wireless connection and are compatible with the existing PSTN phone system. The phone system can be expanded easily to meet future growing demand.

03

With FACS management system, you can manage, maintain and upgrade Flyingvoice IP phones centrally and remotely.

04

IP phones are equipped with rich voice functions to meet your communication demand, such as one-click call, call transfer, call park, paging, intercom, etc.

05

The IVR solution allows you to set up personalized messages and provide 24/7 customer support, improving customer experience.

06

IP phones support G.722, Opus, AMR-WB wideband codec, users can enjoy clear and stable calls even in a noisy environment.