FIP11C/FIP11CP
Basic Business Color Screen IP Phone
FIP11C/FIP11CP features new UI design with 2.4-inch LCD color screen display with backlight. It supports 3 SIP accounts, 2.4G Wi-Fi, dual 10/100 Mbps ports and IPv4/IPv6. Integrated PoE(FIP11CP only). Equipped with HD handset and HD speaker, start HD voice collaboration easier.
Color Display, New UI Design
Featuring a 2.4-inch 320 x 240 color LCD display with backlight. FIP11C/FIP11CP comes a new UI design, which is elegant and easy to use.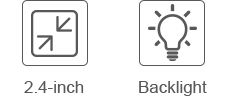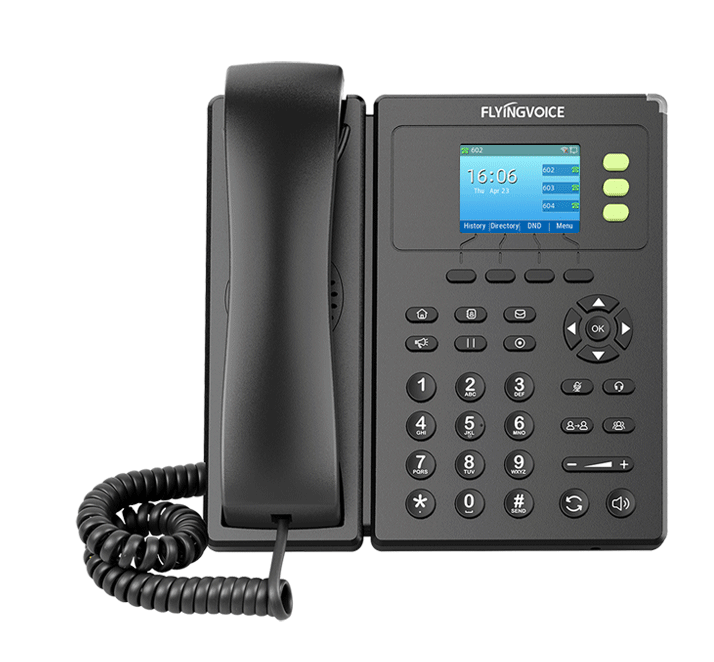 HD Voice Quality
Wideband G.722 and Opus are supported. With the HD voice solutions for handset and hands-free scenarios, you can have clear VoIP calls even in noisy places.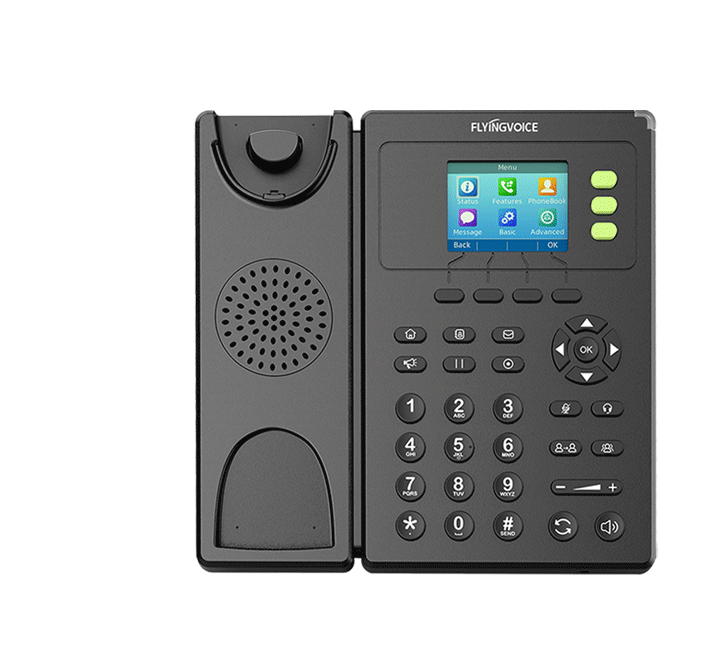 Unique Wi-Fi to LAN and AP Mode
The unique Wi-Fi to LAN bridge mode and Wi-Fi AP mode can reduce the cost of purchasing additional router and AP. Devices such as printers and PC can quickly share resources in the same local area network and are easy to manage.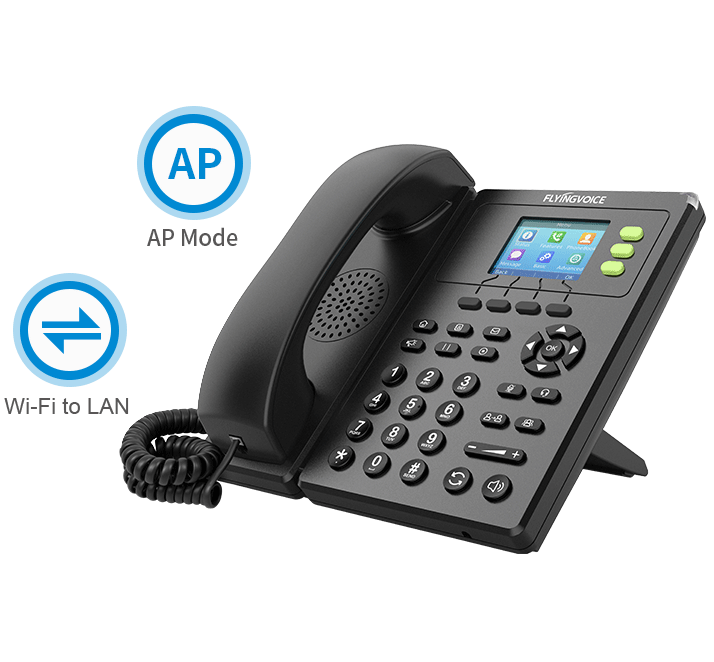 Ergonomics Design
The buttons on the IP phone are designed with a concave structure that fits tightly to the fingers. And it sports an easy-grip handset.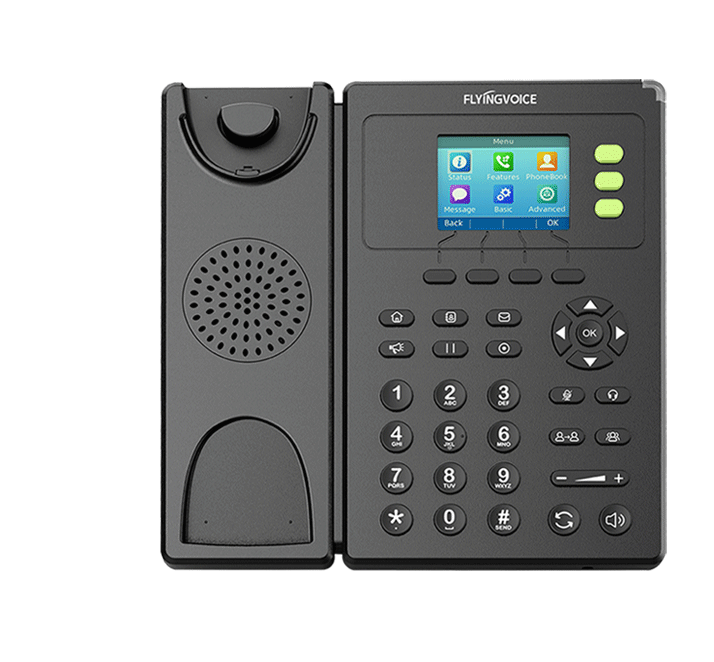 Multi-Angle Stand
The adjustable stand supports 30, 45 and 60 degree. You can adjust the phone up or down for the most comfortable height or angle.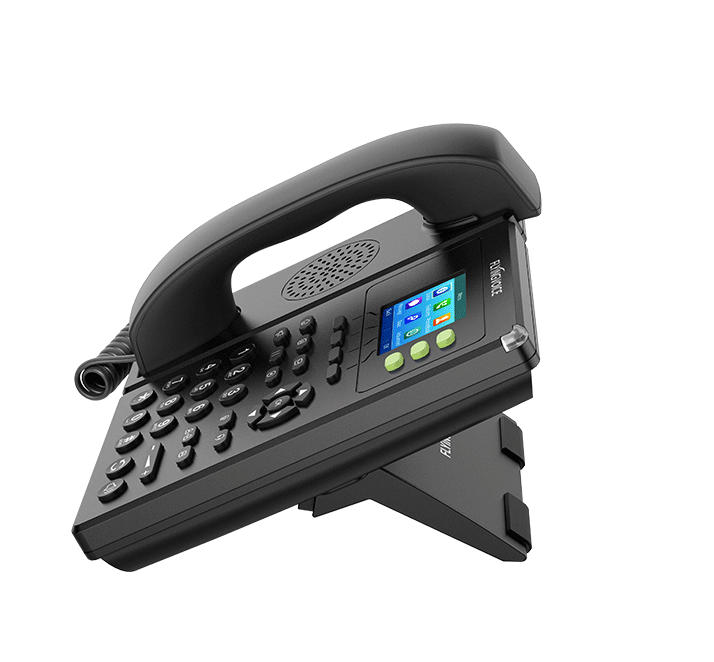 Easy to Configure and Upgrade
With multiple auto-provisioning modes such as FTP, TFTP, HTTP, option66 and Flyingvoice's FACS, IP phones are automatically configured and can be managed centrally and remotely.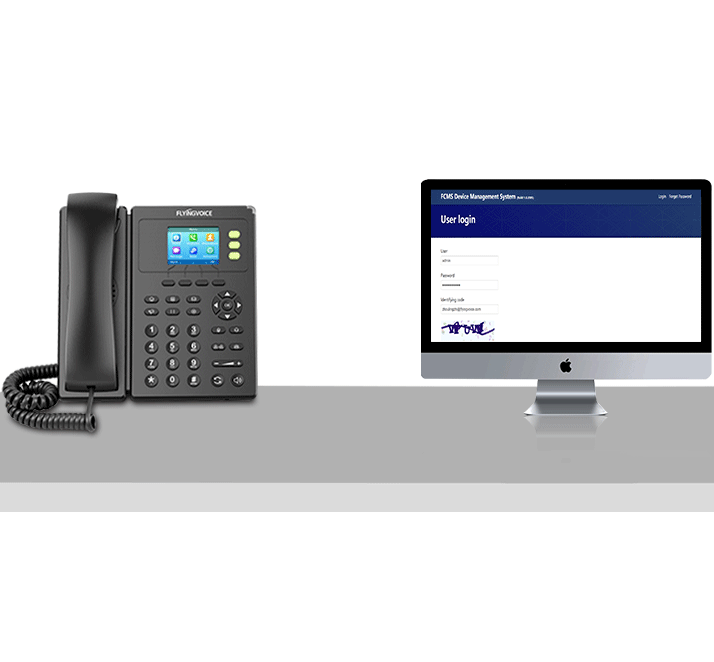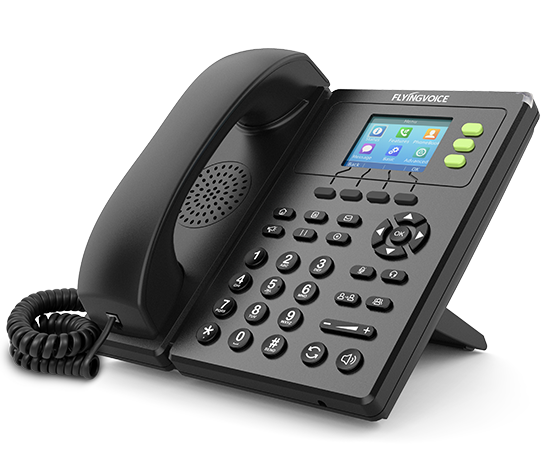 HD Voice, G.722 and Opus Codecs are Supported

2*10/100M, Integrated PoE (FIP11CP)

2.4 Inch 320x240-Pixel Color Display

3 SIP Lines

Built-in 2.4GHz Wi-Fi

6 DSS Keys

Supports IPv4 and IPv6