FPX9102H
Multi-function Dual-band Gigabit Router
FPX9102H network management type wireless router is one of the most popular converged gateway products developed and produced by Flyingvoice. The black body is simple and elegant, and the business shape is suitable for business use.
2 Lines Concurrent Calls
FPX9102H can not only provide 2 FXO ports for connecting phone lines, but also offer the function of two external line concurrent call. It supports up to 50 extension numbers, you can conduct both internal and external calls with FPX9102H.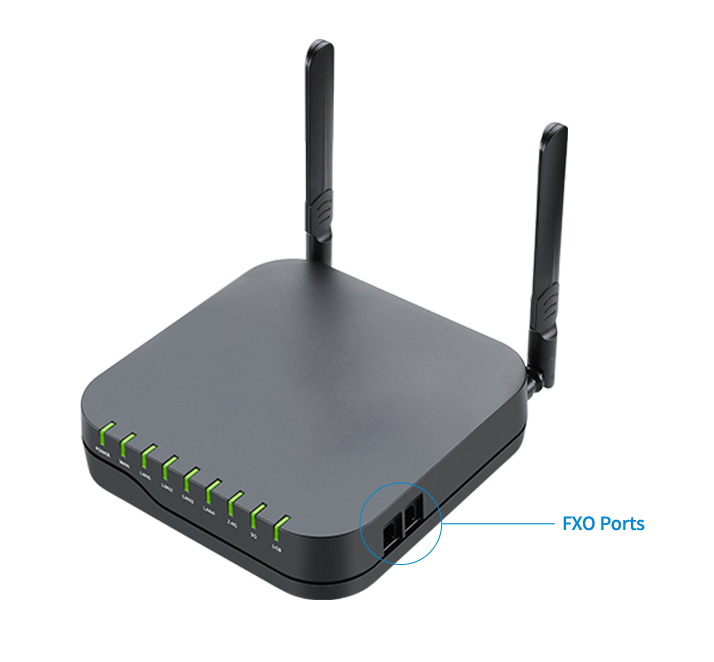 Gigabit Ethernet Port
5*10/100/1000M Gigabit Ethernet port provide reliable and high-speed network, transmitting and receiving data smoothly.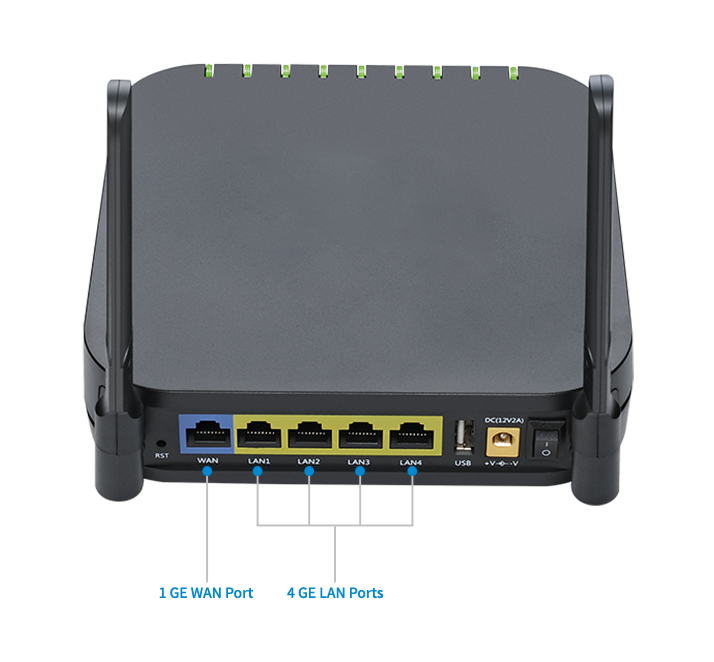 Dual-Band Wi-Fi
FPX9102H supports 802.11ac and delivers up to 1200 Mbps. Dual-band 2.4 GHz and 5 GHz Wi-Fi can reduce interference, ensure transmission quality, and enhance data throughput.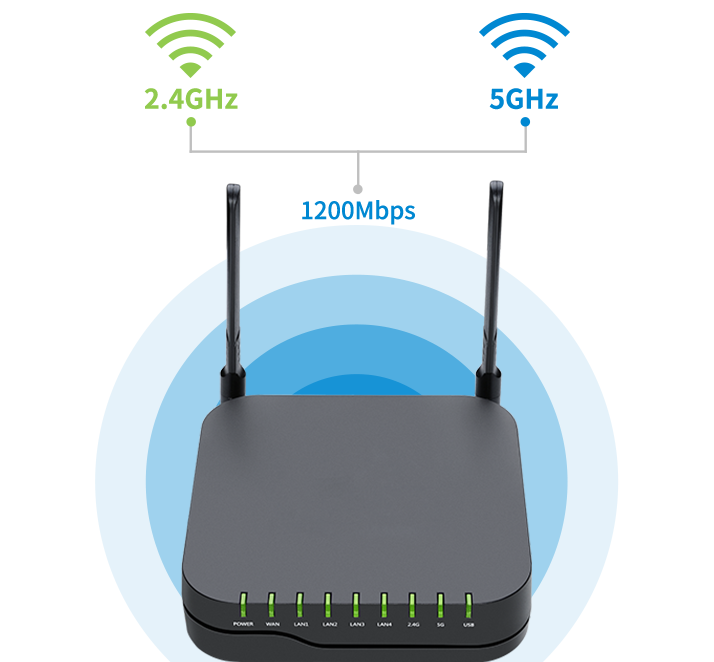 Easy File Storage
The USB 2.0 interface is connected to a USB flash driver and can be used as a TFTP server or Samba server to provide file storage and transmission functions.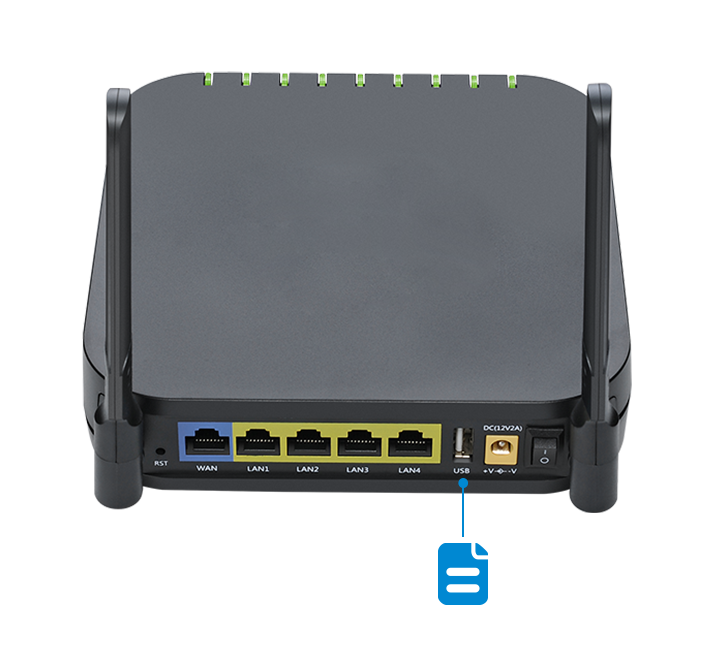 Easy Management & Zero-Configuration
FPX9102H supports automatic discovery and zero-configuration IP terminals for user deployment, achieving unified deployment and centralized management. It is also compatible with most network service providers and supports automatic configuration, TR069 protocol and SNMP remote management.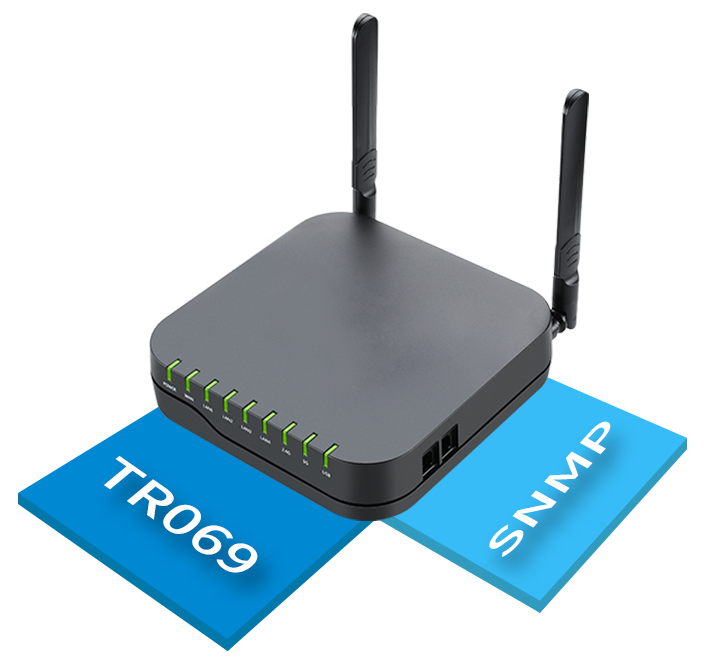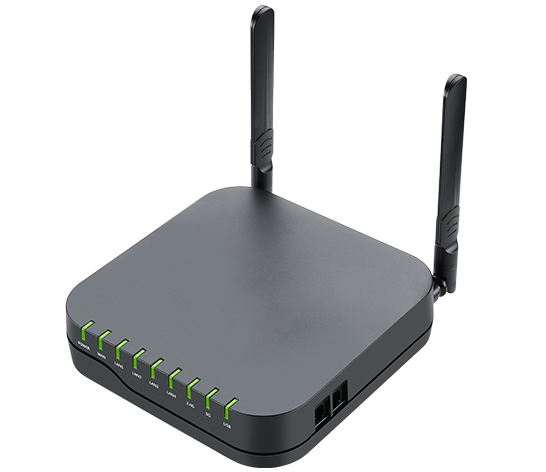 2 FXO Ports

2.4GHz & 5GHz Dual-band Wi-Fi

5 x 10/100/1000Mbps

1 USB Port

Support HNAT

Support TR069 & SNMP