FWR9502
High Performance Wireless VoIP Router
FWR9502 is a MU-MIMO Gigabit wireless router that integrating routing and VoIP, allowing users to enjoy the high speed network.
Gigabit Ethernet Port
5*10/100/1000M Gigabit Ethernet port provide reliable and high-speed network, transmitting and receiving data smoothly.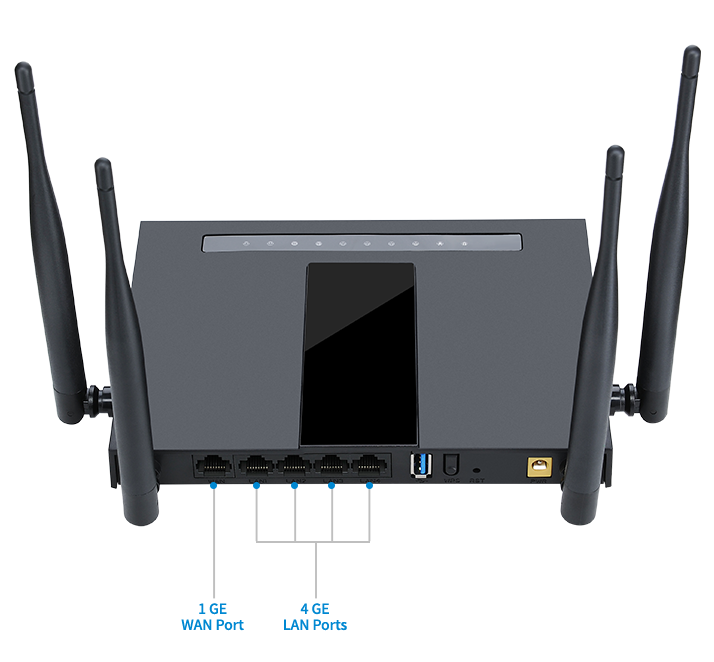 Dual-Band Wi-Fi
FWR9502 supports 802.11ac and delivers up to 2300 Mbps. Dual-band 2.4 GHz and 5 GHz Wi-Fi can reduce interference, ensure transmission quality, and enhance data throughput.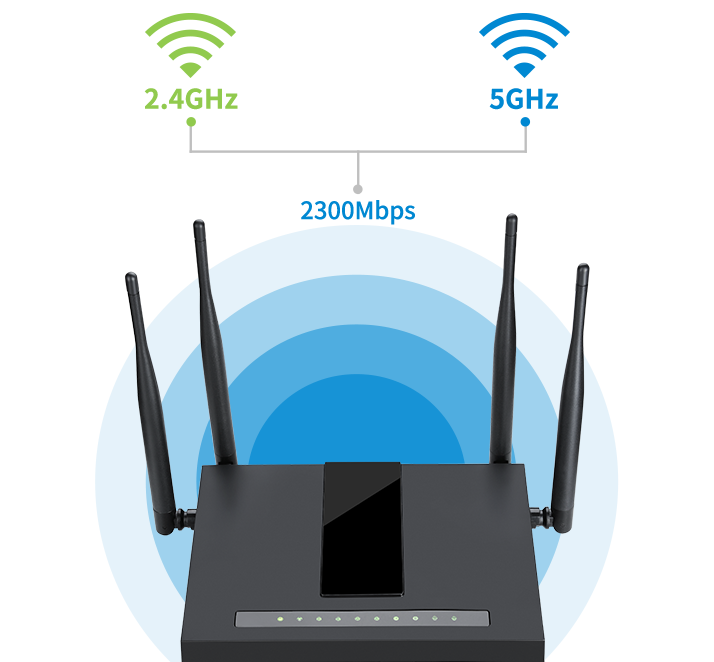 Multi-Function
FWR9502 can make and receive SIP calls, it also supports IP sharing and QoS mechanism. The USB ports can make users connect to external storage devices, and realize file and data sharing via it. Meanwhile, it is compliant with the T.30, T.38 and G.711 protocols, saving on additional purchase costs.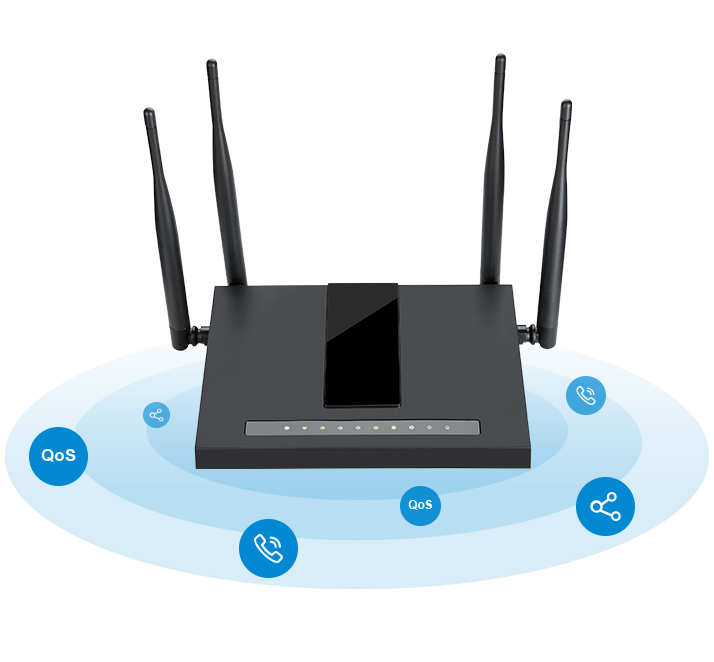 Broad Compatibility
The FWR9502 is based on SIP V2 and 802.11n standard and compatible with most service providers, which brings great convenience when deploying VoIP network.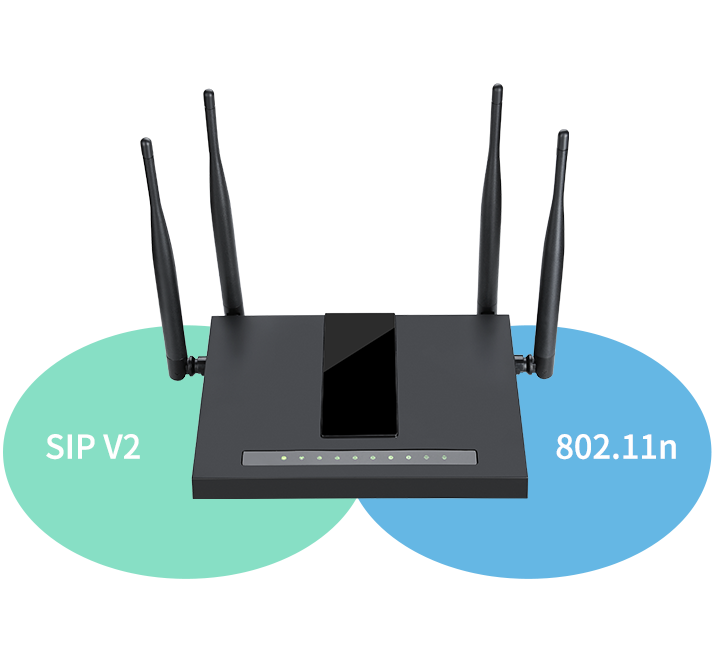 Easy Management
Equipped with advanced management protocols such as SNMP and TR069, which is easy to achieve unified deployment and centralized management.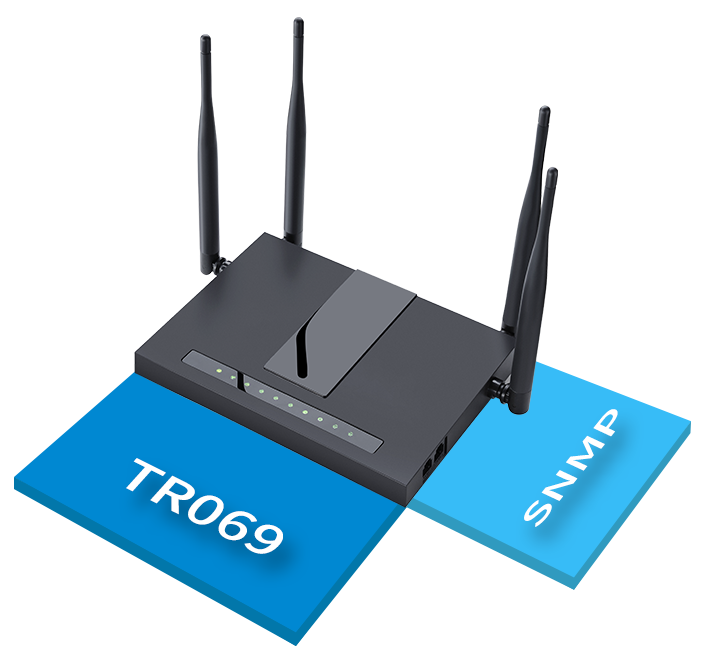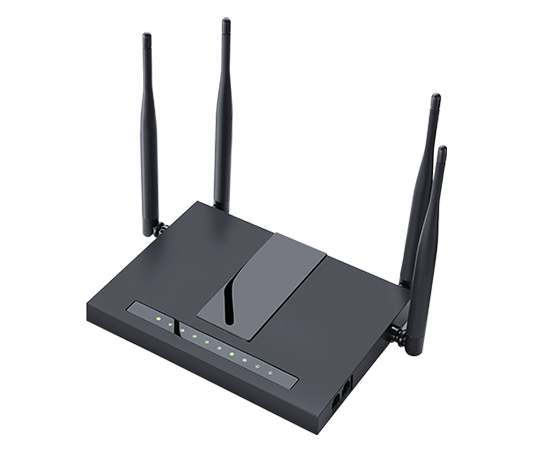 2 FXS Ports

2.4GHz & 5GHz Dual-Band Wi-Fi

5*10/100/1000 Mbps

1 USB Port

MU-MIMO

Support HNAT

Support T.38 & T.30
FXS (RJ11)
FXO (RJ11)
Ethernet (RJ45)
2.4GHz Speed
5GHz Speed
4G-LTE
USB Port
HNAT
MU-MIMO
SNMP
TR069
VLAN
VPN
FAX
Voice Codec
SIP Protocol
Auto Provision
Web Management
| | FWR7302 | FWR7102 | FWR9601 | FWR9502 | FWR8101 | FWR8102 | FPX9102H |
| --- | --- | --- | --- | --- | --- | --- | --- |
| | | | | | | | |
| FXS (RJ11) | 2 | 2 | 1 | 2 | 1 | 2 | X |
| FXO (RJ11) | X | X | X | X | X | X | 2 |
| Ethernet (RJ45) | 5*10/100/1000M | 4*10/100M | 5*10/100/1000M | 5*10/100/1000M | 4*10/100M | 4*10/100M | 5*10/100/1000M |
| 2.4GHz Speed | 300Mbps | 300Mbps | 300Mbps | 600Mbps | 300Mbps | 300Mbps | 300Mbps |
| 5GHz Speed | 867Mbps | X | 867Mbps | 1700Mbps | X | X | 867Mbps |
| 4G-LTE | √ | √ | X | X | X | X | X |
| USB Port | 1 | X | X | 1 | X | X | 1 |
| HNAT | √ | √ | √ | √ | X | X | √ |
| MU-MIMO | X | X | X | √ | X | X | X |
| SNMP | √ | √ | √ | √ | √ | √ | √ |
| TR069 | √ | √ | √ | √ | √ | √ | √ |
| VLAN | √ | √ | √ | √ | √ | √ | √ |
| VPN | PPTP, L2TP, OpenVPN | PPTP, L2TP, OpenVPN | PPTP, L2TP, OpenVPN | PPTP, L2TP, OpenVPN | PPTP, L2TP, OpenVPN | PPTP, L2TP, OpenVPN | PPTP, L2TP, OpenVPN |
| FAX | T.38, T.30 | T.38, T.30 | T.38, T.30 | T.38, T.30 | T.38, T.30 | T.38, T.30 | X |
| Voice Codec | G.722, G.711(A/u), G.723, G.729A/B, iLBC | G.722, G.711(A/u), G.723, G.729A/B, iLBC | G.722, G.711(A/u), G.723, G.729A/B, iLBC | G.722, G.711(A/u), G.723, G.729A/B, iLBC | G.722, G.711(A/u), G.723, G.729A/B, iLBC | G.722, G.711(A/u), G.723, G.729A/B, iLBC | G.722, G.711(A/u), G.723, G.729A/B, iLBC |
| SIP Protocol | SIPV2.0 (RFC3261/3262/3263/3264) | SIPV2.0 (RFC3261/3262/3263/3264) | SIPV2.0 (RFC3261/3262/3263/3264) | SIPV2.0 (RFC3261/3262/3263/3264) | SIPV2.0 (RFC3261/3262/3263/3264) | SIPV2.0 (RFC3261/3262/3263/3264) | SIPV2.0 (RFC3261/3262/3263/3264) |
| Auto Provision | TFTP, HTTP, HTTPS | TFTP, HTTP, HTTPS | TFTP, HTTP, HTTPS | TFTP, HTTP, HTTPS | TFTP, HTTP, HTTPS | TFTP, HTTP, HTTPS | TFTP, HTTP, HTTPS |
| Web Management | √ | √ | √ | √ | √ | √ | √ |