FRPS
Flyingvoice Redirect Provisioning System
Flyingvoice redirect provisioning system (FRPS) offers free service for all Flyingvoice users. It allows them to manage Flyingvoice devices with their own cloud management platforms or cloud PBXs. By auto- configuration / provisioning and remote management, the process of mass deployment and management will be simplified to the utmost, greatly saving cost and time.
Improved Flexibility
Users can automatically deploy the Flyingvoice devices through their own cloud management platform or cloud PBX anytime and anywhere, which provides users with great convenience.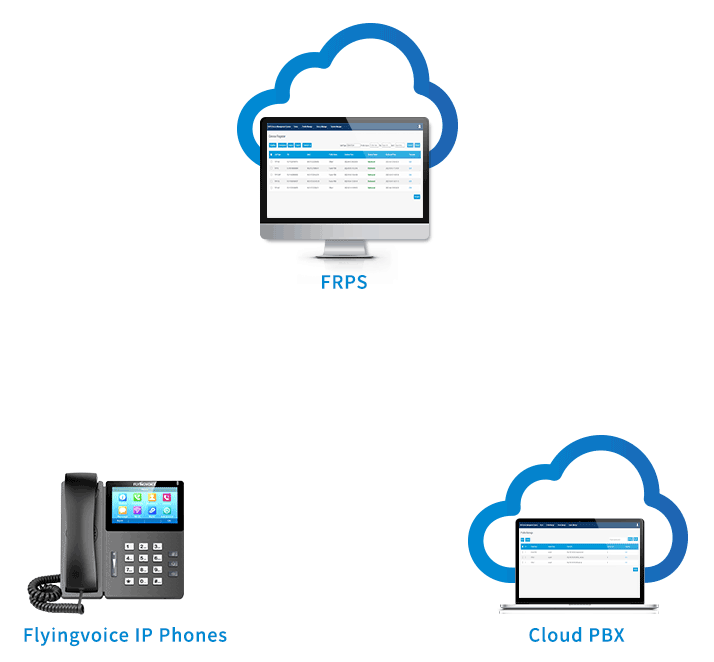 Unified Management
With FRPS, users can freely add, edit and delete servers one by one or in batches, greatly improving the work efficiency of technical staff.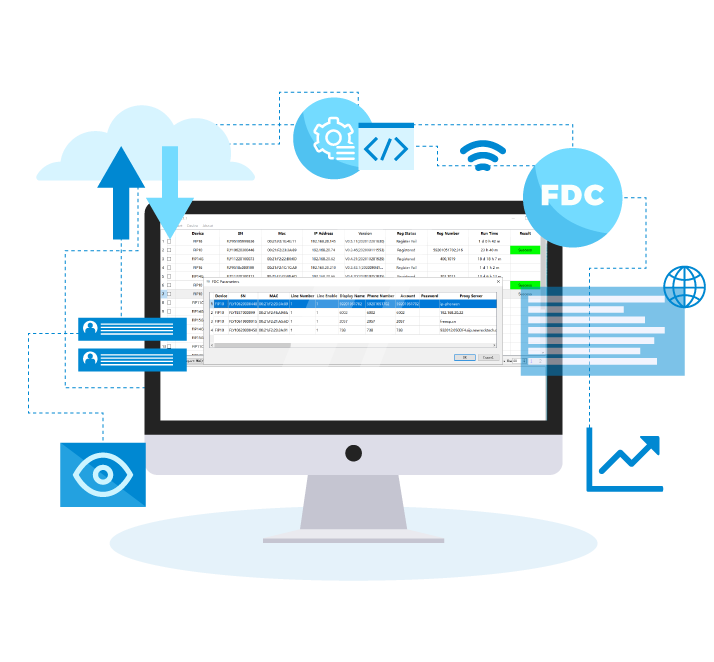 Easy to Implement
The FRPS offers remote procedure call for the cloud PBX through open API interface, and you can view device information anytime and anywhere without logging in to the FRPS, bringing increased productivity.