Flyingvoice IP Phones: Upgrade to V0.7.23.1 Firmware and Get More Possibilities
The latest firmware V0.7.23.1 for Flyingvoice desktop IP phones (including FIP10/ FIP10P/FIP11C/ FIP11CP/FIP13G/FIP14G/FIP15G) is now available for download. This new version brings a whole host of new features and improvements, as well as tweaks to make the screen more intuitive and functional for polishing up the user experience.
Always there: voice quality
Screen views of call detail have been updated to always show the voice quality. You can now quickly recognize the quality of any call and see if it's good enough or not. Ideal for IT departments to maintain or manage.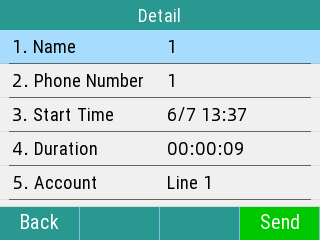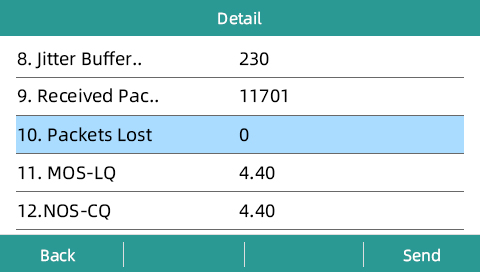 Before After
EHS headsets on Flyingvoice desktop IP phones: Improved productivity
Customers can use EHS headsets (included wireless headset adapters) to connect to our desktop IP phones in the latest version, which enables you to roam through the office while continuing your conversations. We recommend you to use EHS headset brands such as Jabra, Plantronics, Sennheiser.
A faster connection: 5GHz Wi-Fi dongle
Previously when setting up desktop IP phones, you could only use them via 2.4GHz Wi-Fi for connectivity. Now you can enjoy a high-speed network experience for your phones by using 5GHz Wi-Fi dongle via USB port. You can choose the Comfast brand for your 5GHz Wi-Fi dongle.
Enabling USB call recording
Adding the call recording feature to our desktop IP phones means you can mark some important moments in the conversation for security & legal purposes. Generally, it is available for most USB brands like Kingston, SanDisk.
More functional: speed dial using number keys
By long pressing any number key but not including "1" on speed dial, you can easily make a call without having to limit on DSS keys.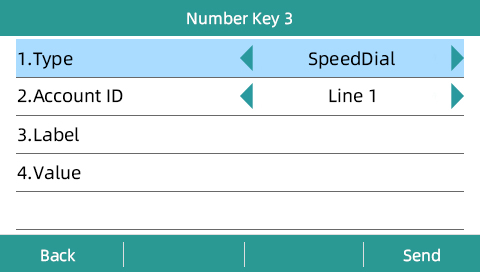 In addition, we added the Japanese language as an option on the phone. Upgrade your phone now to the latest version for a better experience!
Download now:
Head over to the Support > Download to download the latest firmware.
Note: There are two different versions for firmware on desktop IP phones, you can check the hardware version of your phone from web or display information.
Hardware version V1.1.0 is 16M. For the hardware version like V1.2.0.1.2.1.0, if the last number is "1" means the flash of your phone is 32M otherwise is "16M".
FVUIADV_V0.7.23.1_202205281223_RC.bin for FIP13G (flash 32M) / FIP14G (flash 32M) / FIP15G
FVUI_V0.7.23.1_202205281137_RC.bin for FIP10 / FIP10P / FIP11C / FIP11CP / FIP13G / FIP14G (flash 16M)
Note: these features including EHS headsets, 5GHz Wi-Fi dongle, USB call recording are only available for FIP13G/FIP14G/FIP15G (Flash 32M).
---
For more information on how to upgrade the firmware on the Flyingvoice phone, please visit Flyingvoice Support > FAQ.
If you have any interest or query, please contact our sales team (sales@flyingvoice.com), thanks.