Flyingvoice Honored for Delivering Exceptional Wireless Communication Solution
Beijing, China - November 22, 2019 - Flyingvoice, a leading VoIP solution provider, announced today that they have been named by FreeSWITCH-CN as Award winner for its WIPO (Wireless IP Office) solution.
FreeSWITCH-CN Developer Salon 2019 was held in Beijing, China. The theme of this salon is "Open source, be opened, cooperation, win-win", it was organized by the FreeSWITCH Chinese community. It plays an important role in the exchange of industry technology since 2012. The salon mainly focuses on VoIP technology, industry professionals shared and communicated industry applications and solutions with each others. Director of Product Technology Center at Flyingvoice, Liu Yangxin, delivered a speech about the applications of Asterisk in enterprise communication.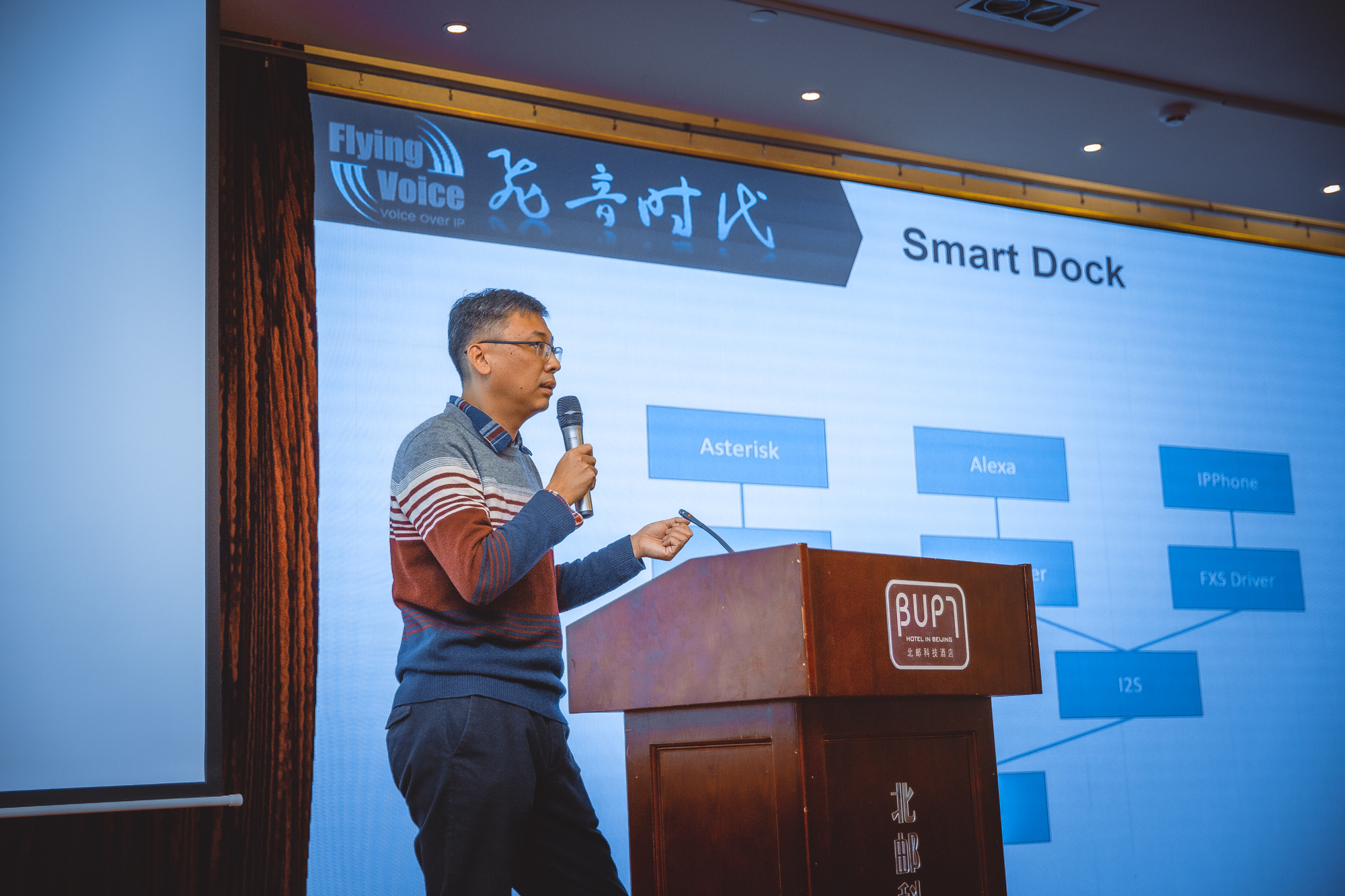 Flyingvoice was honored that its WIPO solution has been recognized as the best wireless communication solution for micro, small and medium-sized enterprises.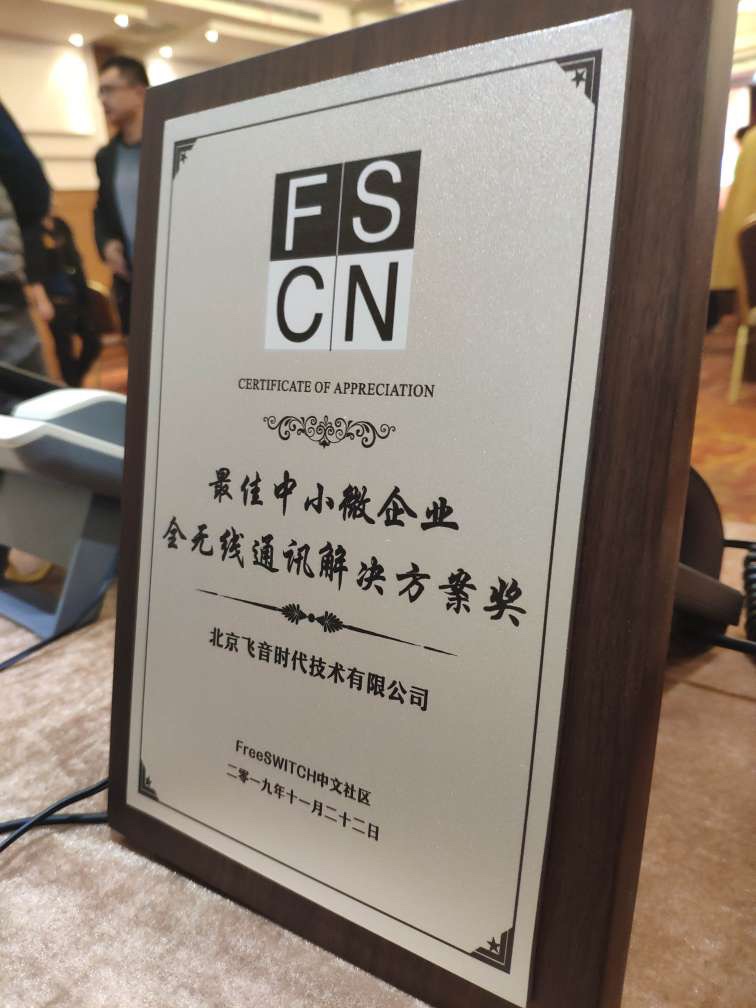 Flyingvoice WIPO solution provides voice data collection and transmission by using wireless voice transmission technology. It can be deployed in batches automatically, and the extension number can be delivered automatically, which fully realizes wireless office and voice communication.
At present, this wireless communication solutions provided by Flyingvoice cover different scenarios such as micro and small sized offices, medium and large sized offices, and multi-branched organization. No matter what kind of audio conferencing solution you are looking for, Flyingvoice's WIPO solutions allow you to communicate and collaborate efficiently with anyone, anytime, anywhere.
Compared to similar products on the market, Flyingvoice's WIPO solution is easy to deploy and easy to use. It can help enterprises solve the problems of high deployment cost and no network management personnel to deploy and maintain. Users can start a audio meeting without any complicated network settings, just one click.
About Flyingvoice
Established in 2007, Flyingvoice is a leading manufacturer of VoIP adapters, VoIP gateways, VoIP routers and VoIP Phones, which are widely used throughout the world and highly praised by international carriers, ITSP, ISP and company users.
Headquartered in Beijing, and with R&D centers in Shenzhen and Shanghai, we have more than 100 employees. All of our core team members are from top telecom enterprises and have over 10 years' experience in VoIP industry. Thanks to our in-house R&D team, we have got 3 invention patents, 7 utility model patents, 8 appearance patents and 40 software copyright registrations in total.